Tehreek-e-Insaf's official Twitter handle misspelt Prime Minister Imran Khan's Tiger Force as "Tight Force" on Friday while tweeting on the premier's press conference but the error was rectified quickly.
"I intend to direct the 'Tight Force' to raise awareness in public that the government can do nothing if the public will not keep social distancing along with other precautionary measures to combat COVID-19," the post read.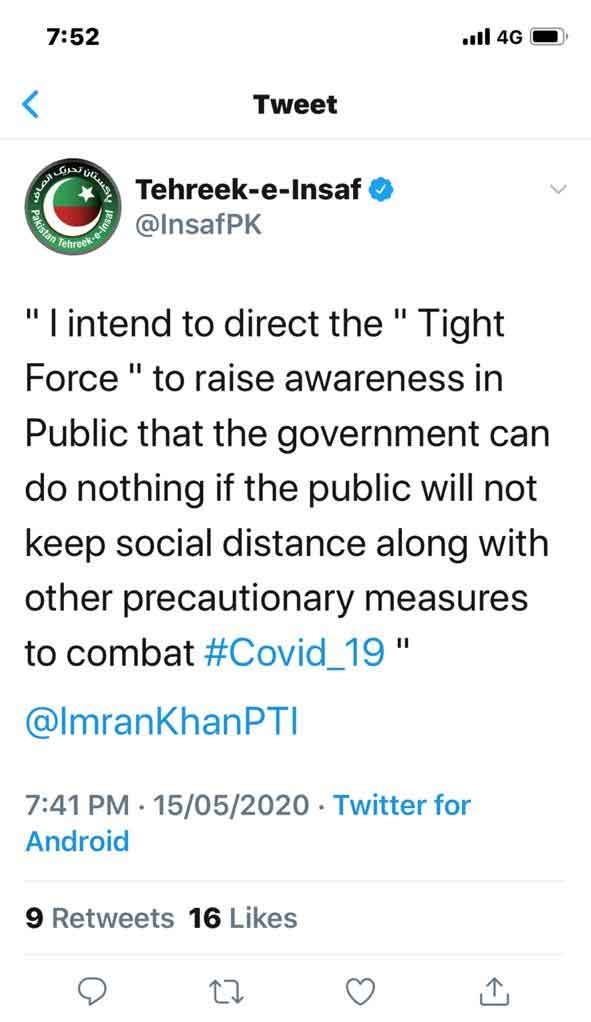 Also read: Zulfi Bukhari, Usman Dar agree to include Pakistani diaspora in PM's 'Corona Relief Tiger Force'
The tweet was removed within a few minutes, however, the screenshot of the tweet is being circulated on social media sparking a wave of laughter amidst the tight situation of coronavirus in the country.