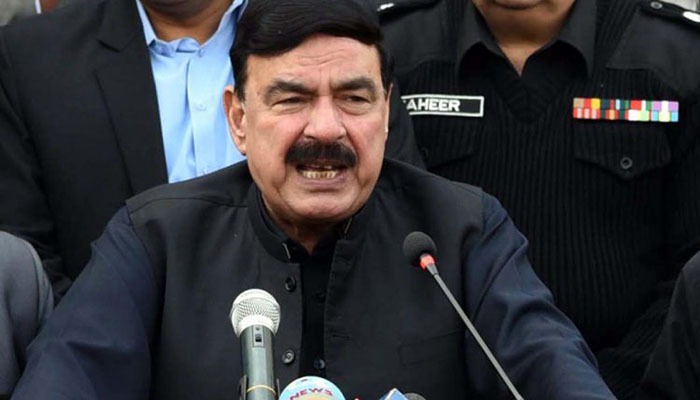 ISLAMABAD: Federal Minister for Railways Sheikh Rashid Ahmad said Monday that the government had decided to extend the suspension of train services till April 25, as coronavirus cases continue to rise across the country. 
"Train services that we wanted to resume from April 15 have been pushed back to April 25," said the federal minister. "Before operating trains from the first of Ramazan, we will review the decision once again," he added. 
Read more: Coronavirus updates, April 13: Latest news on the COVID-19 pandemic from Pakistan and around the world
Rashid said that he will decide whether train services will be restored across the country or not after consulting Prime Minister Imran Khan. "Train services will remain suspended until the night of April 24. Cargo trains will continue to remain functional," he said. 
The minister said that he had recommended using trains as quarantine hospitals in Taftan and Chaman. He said that if the coronavirus continues to spread in villages or cities then the government was ready to make use of trains as quarantine centres. 
Pakistan suspends train services
Rashid had announced on March 30 that Pakistan was suspending train services across the country as the number of coronavirus cases continued to surge across the country. 
As of today (Monday), Pakistan has reported over 5,400 cases of the virus and more than 90 deaths from all over the country. 
However, cargo trains continue to operate across the country to ensure that the supply of food and necessary items is not affected due to the pandemic, which has crippled economies and delivered setbacks to businesses around the globe.