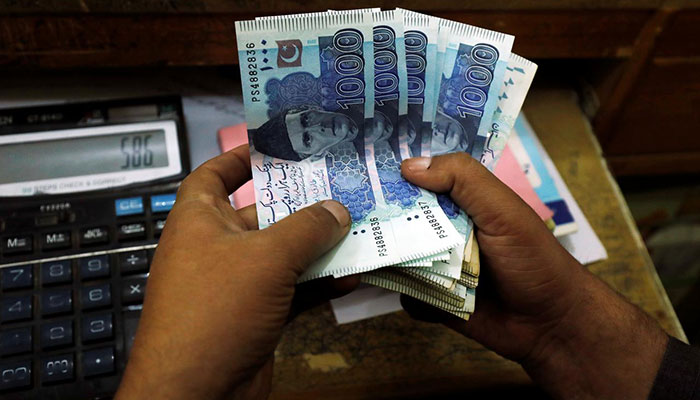 ISLAMABAD: Pakistan's consumer price inflation slowed to 12.40% in February from the same month a year earlier, the statistics bureau said on Monday.
The bureau had recorded the CPI inflation at 14.56% in January, the highest in a decade. Prices of food items such as pulses, fresh vegetables and wheat, which have been the main top drivers of inflation, saw a downward trend, the bureau said.
Pakistanis have lately been under a tough squeeze on their household budgets. Pakistan's central bank in late January kept rates unchanged at 13.25%, citing strong inflationary pressures.
Federal Minister For Economic Affairs Hammad Azhar on Monday also tweeted out the new figures released by the bureau, noting that the prices of essentials had decreased. 
"The CPI inflation rate in the country has witnessed highest deceleration i. a single month for some time. It has come down from 14.6% in Jan to 12.4% in Feb," he said.
"Essential food items that decreased in Feb over Jan are; onion (8.8%), tomato (60.3%), potato (12.9%), fresh vegetables (11.5%) and wheat flour (5.3%). On non-food side major contributions for decrease came from LPG (13.5%) and electricity (13.5%)," he added. 
Also read: Recent spike in inflation is transitory, claims SBP
The State Bank of Pakistan had last month declared that a spike in inflationary pressure as a 'transitory' phenomena, saying that the headline inflation of 14.6 percent was broadly in line with projection of the central bank.
The state bank had taken the position that they were expecting this kind of spike, cautioning that it was transitory phenomena and there was no need to change in the earlier projections.
When contacted, high-ranking officials of the planning ministry, the finance ministry and Pakistan Bureau of Statistics (PBS) said that the recent wheat/flour crisis proved to be catalyst for increasing inflationary pressure during January 2020.