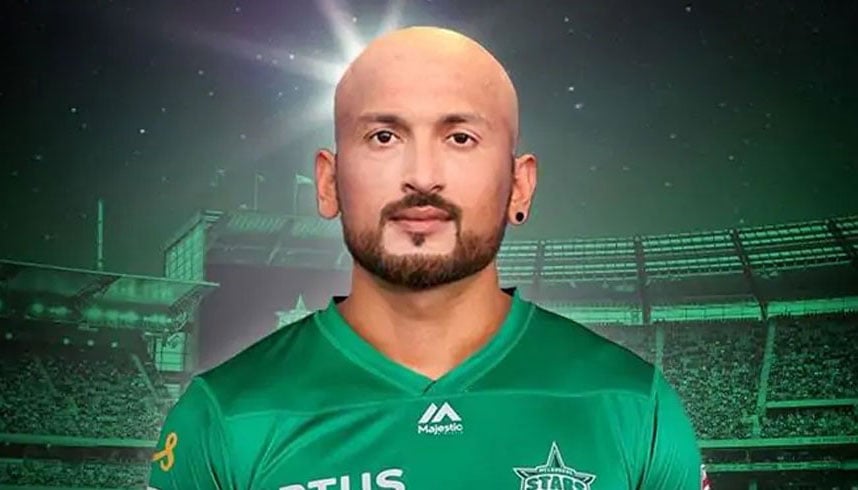 Product Lahore Qalandars' player development programme Dilbar Hussain on Friday was named in the Big Bash League (BBL) franchise Melbourne Stars.
Dilbar has been picked as replacement of Haris Rauf, who made waves during his stint with the team before being called by Pakistan selectors to represent the national team against Bangladesh, the Qalandars revealed in a press release today.
"We are proud to see that people are now getting the fruits of our Player Development Program. The signing of Dilbar Hussain proves that Lahore Qalandars is working in the right direction for the development of players. It vindicates our mantra of the player development program," said Sameen Rana, the COO of Qalandars.
Dilbar was once an agricultural worker in his village near Faisalabad. He was picked by Qalandars' DCO Aaqib Javed in 2018 during the player development program, the franchise adds.
"We always believed that there is no dearth of talent in Pakistan. The only thing missing was a proper platform, a proper pathway to transform them from raw talent to top-level performers," said the CEO of Lahore Qalandars, Atif Rana.
"We provided that platform to our players and that platform has already produced Haris Rauf for you. Now Dilbar Hussain is in line, and I can reveal that there are many more under the same process."
Speaking about Dilbar, Aaqib Javed revealed that he had first spotted the fast bowler in Faisalabad and was "impressed at first sight".
"It was the first time Dilbar played hard-ball cricket, the first time he was in a proper cricket stadium, and he displayed great passion for the game," he said.
Dilbar is also in Lahore Qalandars' squad for next month's Pakistan Super League.