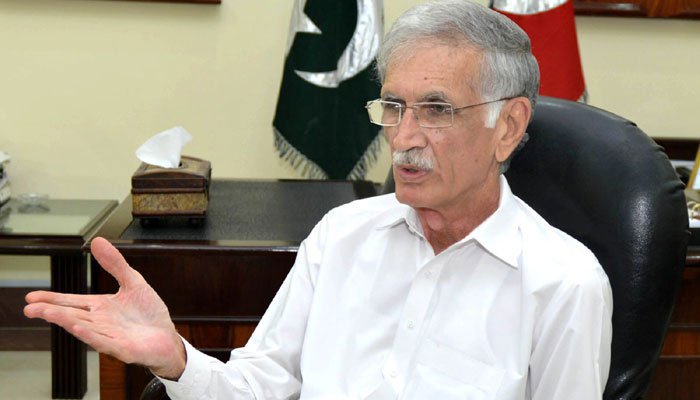 NOWSHERA: Defence Minister Pervez Khattak on Sunday said that the conspiracy against the Khyber Pakhtunkhwa government had been foiled and assured that the problems in Punjab would be resolved and the issues in Balochistan would also be over soon, reported The News.
"Those who violated the Pakistan Tehreek-e-Insaf discipline will face strict action. They will have to answer for taking the party internal affairs to the media and carrying out the media trial of Chief Minister Mahmood Khan," Khattak told reporters on Sunday. 
Khattak was also critical of his party's lawmakers for making intra-party differences public. "They should have discussed the issues within the party," he said, without naming former provincial ministers Atif Khan, Shahram Khan Tarakai and Shakeel Ahmad. 
"They hatched a conspiracy. Had their personal issues been resolved, they would have not called chief minister corrupt and found fault with the KP government," said Khattak. He alleged that these "elements" started calling the incumbent chief minister and the party corrupt after their personal demands were not met.
Khattak shared that the three ministers had been dismissed over violating party discipline, and also threw his support behind the actions taken by Prime Minister Imran Khan. The trio of ministers had been sacked earlier in the week by the provincial government. 
The minister said those who wanted to dent the PTI in the Khyber Pakhtunkhwa Assembly and wanted to create chaos have now been exposed. "They would be made accountable for that," assured the senior PTI leader from the province.
Pervez Khattak also announced that he had approached the MNAs of the Pashtun Tahafuz Movement and invited them for talks with the government. He said the government wanted peace and prosperity of the tribal areas and hoped the PTM would accept his invitation for talks.